Pittsburgh's CBS Local writes:
PITTSBURGH (KDKA) – The Pittsburgh Police Department has unveiled a new pride decal for one of their police vehicles in honor of Pride month.
The department showed off the new rainbow decals at a press conference Tuesday morning.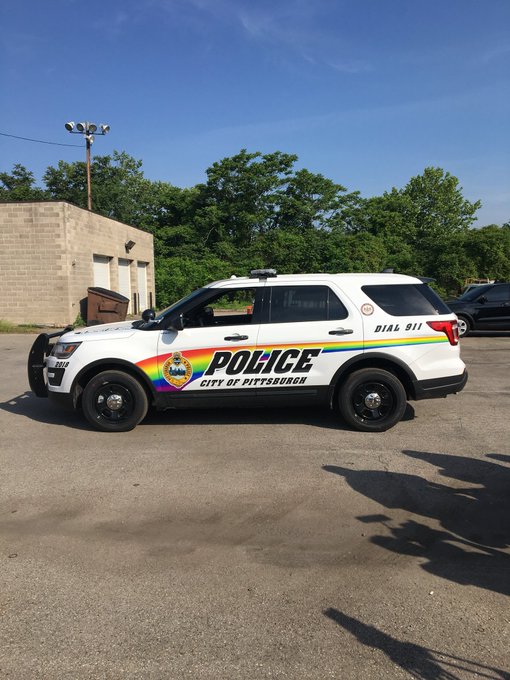 The decals cost $350 and were paid for entirely by PBP Command Staff. The department says no taxpayer money was used.
"This is part of our ongoing community outreach efforts," said Chief of Staff Eric Holmes. "This supports our work with the National Initiative and is in line with the task force Report on 21st Century Policing. Many police agencies around the country show their support this way."
The City of Pittsburgh and PBP believe the decals play an important role in celebrating diversity and inclusion.
You will be able to see the patrol car in Downtown and Market Square through June.
I'm not sure if this is in line with community policing or caving to the liberal community. I wonder if during the month of April they put decals of The Cross on their cars supporting Christians in the month of Easter?
On May 1st, the San Bernardino County Sheriff's Office posted a picture that has faced a huge backlash on social media. There are many who have called for the picture to be taken down.
Why the rage? Because there is a growing number of people that hate prayer and anything to do with God. Deputy Wedge has every right to pray before his shift begins.
One angry reply to the picture commanded there be a separation of church and state.
"We establish no religion in this country, we command no worship, we mandate no belief, nor will we
ever. Church and state are, and must remain, separate." — Ronald Reagan